James Wan has given us so much in such a short period of time. One of horror's modern auteurs, Wan has invented subgenres (torture-porn with Saw), refreshed time-used tropes (haunted houses with Insidious), and even branched out into the realm of hyper-successful summer blockbusters (with events like Fast 7 and Aquaman).

We love this director/writer/creepy puppet more than words can ever express. And, to celebrate the imminent release of his latest horror-shocker Malignant, we're taking a definitive deep-dive into each work he has ever directed — starting from our least favorite and working our way to the very top!

From Death Sentence to Dead Silence and beyond, this list's only purpose is to celebrate our King, James Wan. Let's get into it:
FAST 7
Does Fast 7 deserve the bottom spot on this list? Absolutely not. This 2015 action blockbuster helped to elevate the Fast series from a guilty pleasure action franchise into a full-blown national treasure. Seven years later and you'd be hard-pressed to find a single person who doesn't love these movies.

It's unfortunate that there's nothing about this chapter that reads as horror. Unlike 2018's Aquaman, Fast 7 never delves into the trenches (pun intended) of spooky celebration, so she's been designated as the first queen eliminated. Haters hear me now: I'm not happy about this either.
AQUAMAN
Why are we even ranking these? None of these films deserve to be at the bottom of this list, and Aquaman is no exception. Emerging from the sea in 2018, Aquaman was a huge critical and commercial success on both sides of the pond. Jason Mamoma proved himself as capable of carrying a franchise, and there's even a few moments of blood-freezing horror. That's right, I'm alluding to the "The Trench" segment which is chock-full of Lovecraftian terror.

Horror fans were disappointed to learn that the planned horror spin-off titled The Trench was cancelled before it began. Don't sweat it though, as early reports make Aquaman 2 sound spookier than ever.
DEATH SENTENCE
Do you even remember the second James Wan joint of 2007? Adapted from the 1975 Brian Garfield Death Wish novel, Death Sentence stars Kevin Bacon as a vigilante father seeking revenge for his murdered son. Wan once described the project as an arthouse movie with guns, and we're inclined to agree. Even though Death Sentence is a wildly entertaining romp, it failed to earn back its modest $20 million dollar budget.

Along with Dead Silence, this early chapter in Wan's credits was responsible for pausing his big-budget career until The Conjuring shocked the box office in 2013. Sadly, Death Sentence also earned negative reviews, including from the author of the original novel. Some people just don't appreciate art with guns.
INSIDIOUS 2
I've been an Insidious 2 apologist since day one, so it's difficult for me to see this title ranking so low. But, the competition from here on out is basically unprecedented — so hard choices must be made. Following the wild success of the first film (which is still one of the most profitable independent releases of all time) Insidious 2 came out guns-ablazing.

The second film in the Insidious franchise takes a closer look into the origins of the 'Bride In Black' who was introduced in the first film. I still consider her to be one of the scariest villains in horror history and I'd absolutely KILL to see more of her.
THE CONJURING 2
If I were a lone wolf I'd probably rank the sequel to The Conjuring higher than the first film. But, this list is based on more than one opinion, and we here at Dread Central choose to celebrate democracy. The Conjuring 2 is based on the real-ish events experienced by paranormal investigators Ed and Lorraine Warren. Ed and Lo have gone on to endure an entire universe of films, but the second one is one of their best.

Inspired by the 1977 Enfield hauntings, this chapter is also responsible for introducing the horror sphere to two of the best Wan big bads ever: The Nun and The Crooked Man. The Nun has gone on to become a massive franchise in her own right, but will we ever see The Crooked Man? Find out on the Dread Central podcast Development Hell this Tuesday!
THE CONJURING
2013 brought James Wan back into centre-focus with the hugely successful release of The Conjuring. Produced for a measly $20 million, this sleeper hit went to earn upwards of $300 million at the box office alone. No wonder it kickstarted an entire extended universe of spooks and scares. The first film in the series concerns The Warrens, stuffy 1970s paranormal investigators, who travel to a haunted farmhouse in Rhode Island.

This little ghost movie conjured up a few of the most iconic scares in the history of Wan's prolific career. Yes, I'm talking about the clapping game. Yes, I'm talking about the tree in the backyard. And yes, I'm talking about that goddamn wardrobe. Similar fun and games take place in Insidious 2 and I'm not mad.
DEAD SILENCE
Okay, but is this some kind of joke? Am I really listing Dead Silence this high on the list? Dead Silence is one of the silliest, spookiest, wildest moments of mid-2000s horror. And I choose to celebrate that within our rankings. The film stars Ryan Kwanten (True Blood) as a young widower who returns to his hometown of Raven's Fair to uncover the violent mystery behind his wife's death.

Is this a perfect film? Nah. Is it even good? Hard to say. Dead Silence is, however, an unequivocal good time. There are creepy puppets, gothic small towns, and one of the best antagonists in the history of modern horror. That's right, I'm talking about Mary Shaw. Beware her stare or you'll be using a whiteboard around your neck to ask for your next Starbucks order. HBO Max, if you're listening, Zena Dixon and I have a Mary Shaw origin story series pitch you need to hear. Call me.
SAW
The one that started it all. The concept follows Jigsaw's two victims (writer Leigh Whannell and Cary Elwes), who find themselves in an abandoned bathroom. They're instructed to kill the other and the fun goes uphill from there. The Saw franchise really needs no introduction beyond this point. There are now 8 films and counting, most of which have received generally favorable acclaim from horror fans.

Saw is responsible for jump-starting a number of important careers outside of Wan and Whannell. Splatter-master Darren Lynn Bousman has his own iconic origins by writing and directing the dark and disturbing second and third entries. Say what you ill about Saw, but this bad boy is nothing if it isn't influential.
INSIDIOUS
Horror is at her best when she's a little bit polarizing. I understand that Insidious isn't everyone's favorite James Wan gig, and that's okay with me. The film follows a young couple whose son goes into a strange and unexplained coma. That's when the kid becomes highly susceptible to evil forces who got a good look at him while he was unknowingly astral projecting in his dreams.

Starring Patrick Wilson, Rose Byrne, and Barbara Hershey, Insidious is a little movie that packs a huge punch. Produced for around $1 million, this ghost story went on to earn over $100 million at the box office and has become one of the most profitable films of all time. Cast and success aside, this movie is scary as hell. The simple setup is unassuming, so the payoff is wild.

We're now waiting on the fifth film in the franchise. But nothing compares to the little 2011 original which completely rocked the Toronto International Film Festival back in its time. No apologies here. Wan Gold goes to Insidious.
---
With the imminent release of Jame's Wan Malignant at hand, I had an absolute blast revisiting the horror auteurs body of work for this sure to be controversial (and absolutely definitive, don't start with me) ranking of every one of the legend's directing gigs.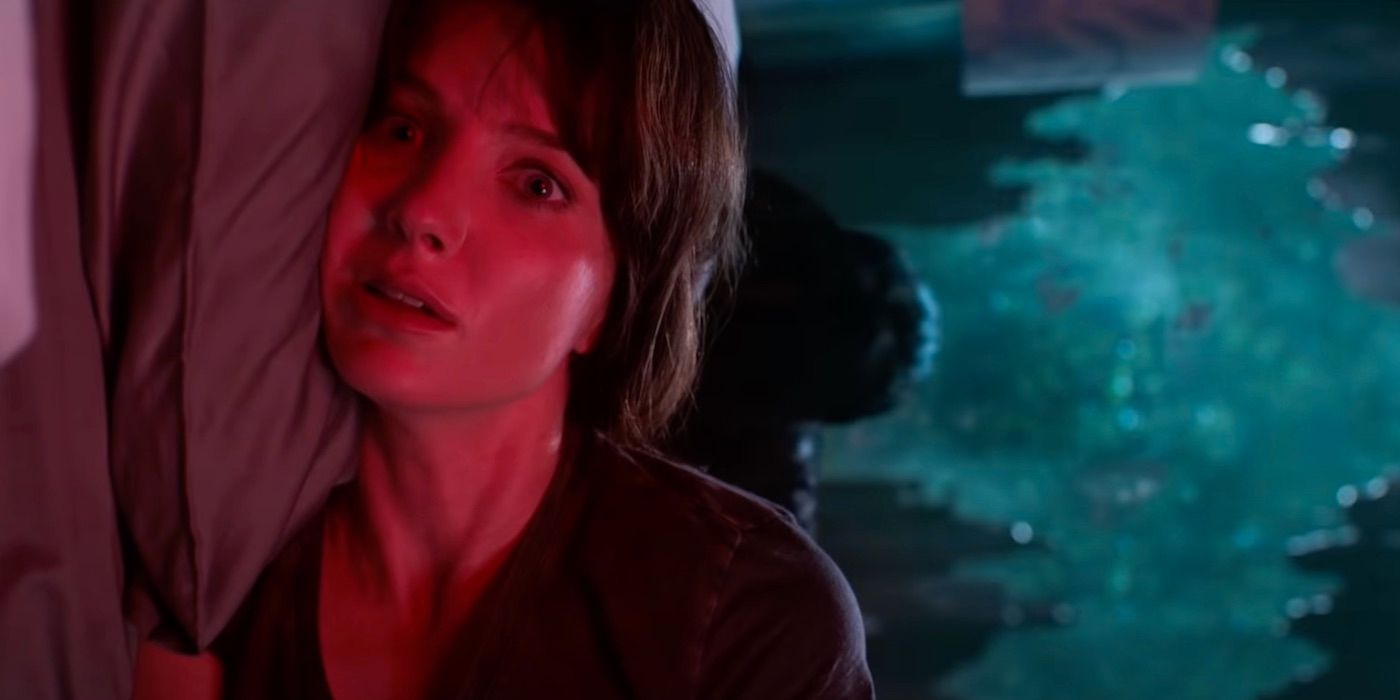 Where would Malignant rank on this list? You tell me! Check out Dread Central's review of the shocking new horror title, then let us know where it lands on your list. While we are always excited to see our guy directing big-budget blockbusters (like the upcoming Aquaman sequel) we sure as hell hope he doesn't stop giving us smaller horror titles in between. We're not just hungry for them, we're goddamn starved.

Lastly, hit me up on Twitter via @joshkorngut. I'm always down to talk all things James Wan!