Taking A Bite Out Of Horror [Panic Fest 2022 Capsule Reviews]
This year's Panic Fest is replete with subversive gems and short films of all kinds. The sheer variety is worth a look for horror fans, with short films especially tackling relevant issues all the while being augmented by short, sweet scares. Here are five of my favorites from the fest, all of which managed to do something– in one capacity or another– that surprised me considerably. Read on below for some of this year's standouts.
The Pey – Dir. Ramone Menon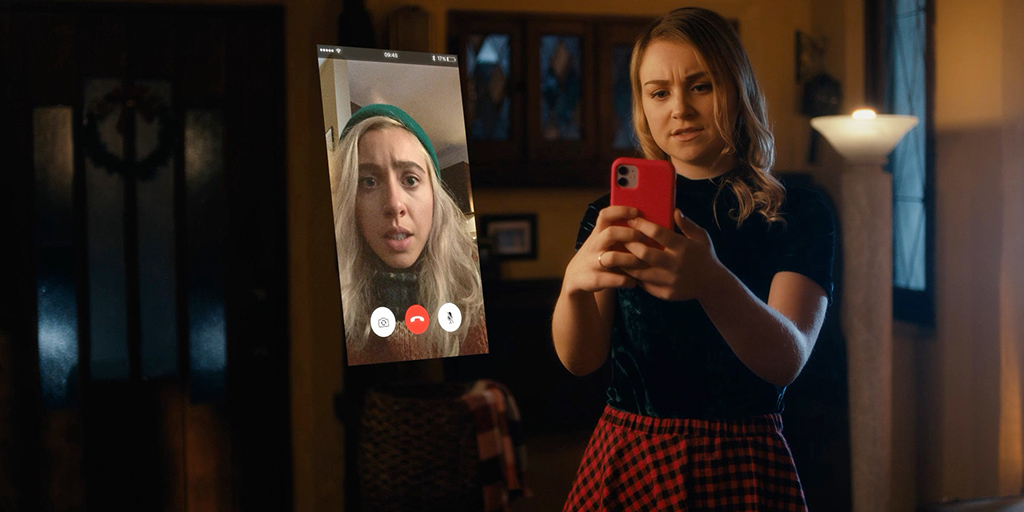 The Pey is almost tailor-made to be picked up by a larger studio. In a few years, it might have its budget increased tenfold as it's expanded into feature-length. Ramone Menon's high-concept horror outing tracks Ophelia (Katie Leszynski), a young girl home alone at Christmas who shares an Instagram post of The Pey (played by Daniele Manzin), accruing a rapid increase in followers along with an unfortunate, physical visit from the entity itself. With escalating tension and several solid jolts, The Pey doesn't have much to say—social media is window dressing, not commentary. But its central menace, a cross between James Wan's ghosts and the Mothman, is effective enough to work.
They See You – Dir. Jared Januschka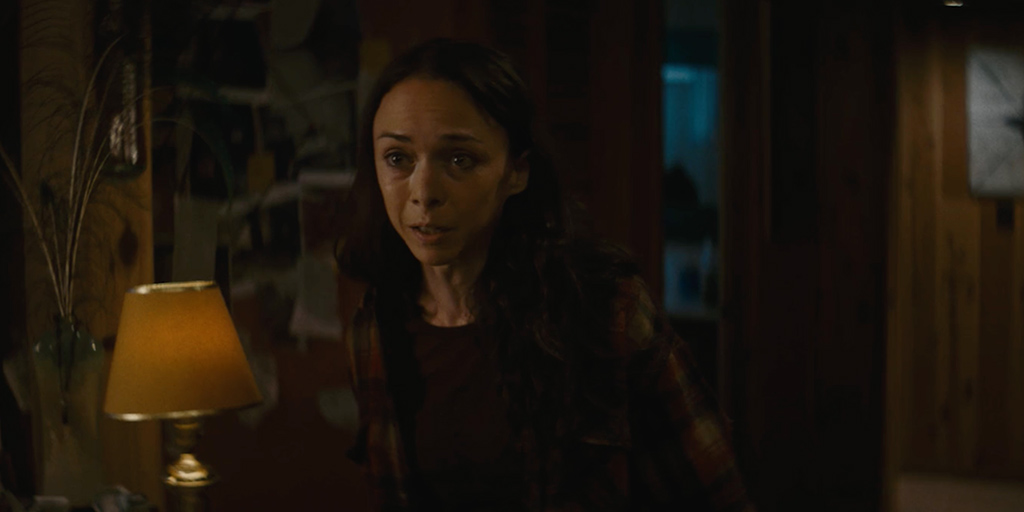 Considerable production values and solid performances bolster They See You. Robin (Colleen Kelly) visits her sister, Dana (Katherine Bellantone), and unfortunately finds another woman bound in a backroom. Ostensibly a monster, Dana pleads with Robin to witness her transformation. But in the classic vein of no good deed going unpunished, Robin endeavors to save her, unleashing a terrible evil along the way. Quick, snappy, and a solid showcase for queer representation, They See You lacks some of the commercial power of other Panic Fest shorts. But, it's a worthwhile technical achievement for those involved.
7 Minutes in Hell – Dirs. Shane Spiegel and Justin Reager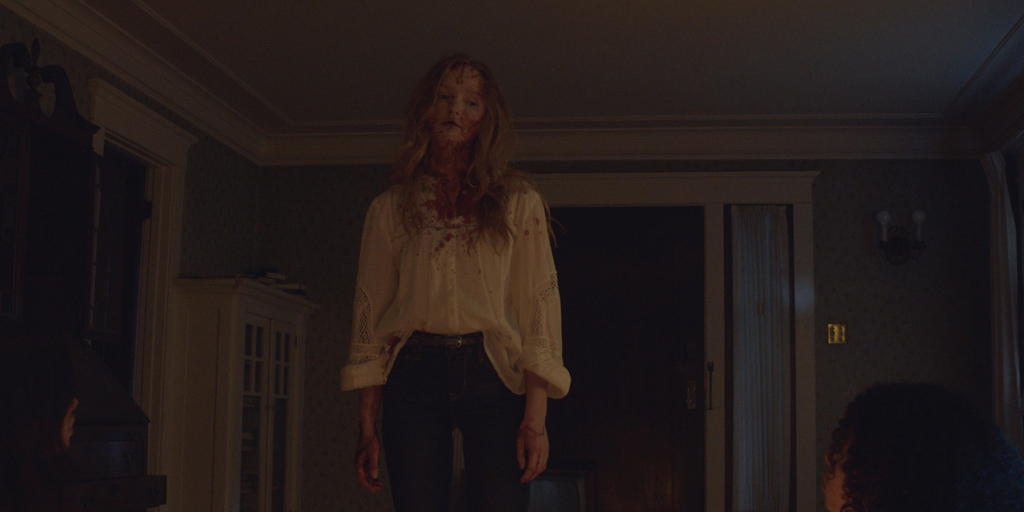 A group of hapless teens breaks into an ostensibly haunted house in Shane Spiegel and Justin Reager's short 7 Minutes in Hell. Predicated on a game of "7 minutes in heaven" gone awry, the short features gangbuster scares and an undercurrent of adolescent anxiety and ennui to maintain interest. 7 Minutes in Hell leans hard into its B-movie roots. It plays out as a truncated Night of the Demons with enough gore and tension to satisfy horror fans.
The Sound – Dir. Jason-Christopher Mayer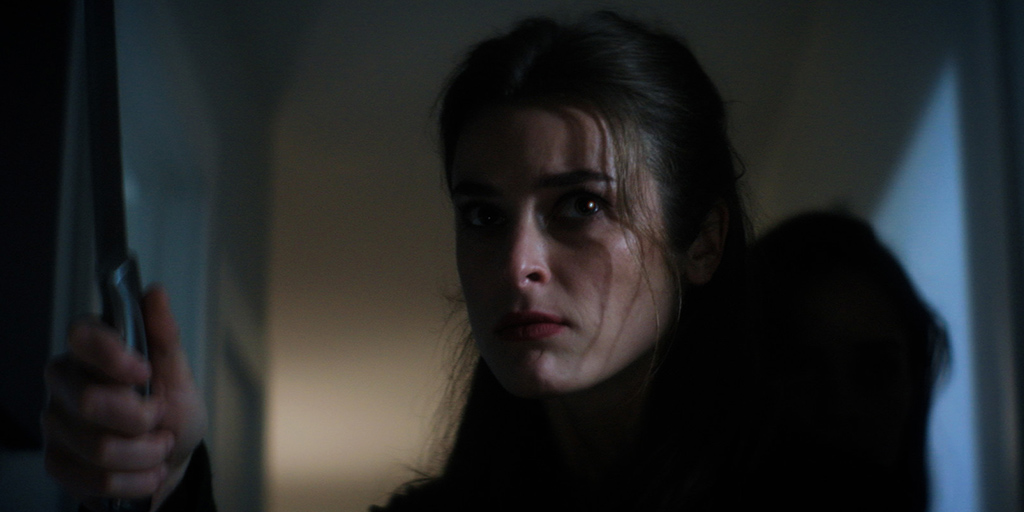 While not every short film is the same, horror shorts especially are inclined to follow a similar template. Slowly mounting tension builds to a final jolt or shock, roll credits. The Sound does little to distinguish itself before the final blow. While the inclusion of ASL adds distinct wrinkles, emblematic of the kind of representation shorts are especially good at cultivating, the nebulous narrative struggles to maintain interest. The ending, though—while not entirely clear—is shocking enough in its gallows humor and suddenness to warrant a watch.
The Monster at Home – Dir. Roger Francis Cook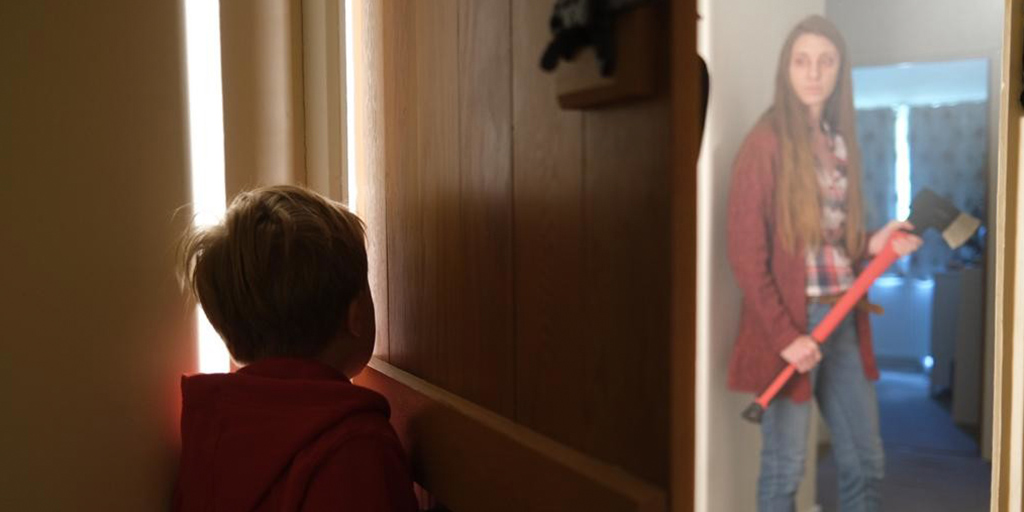 Roger Francis Cook's The Monster at Home is short. Clocking in at a little over a minute, it has the appearance of a filmic tech demo. Yet, in the contemporary age of short-form video production, its truncated runtime represents an exciting new frontier for short cinema. In it, a mother wielding an ax tracks done her son. She remarks she's found a "cure" for an unknown ailment. The Monster at Home is beat-for-beat horrific sights, with the camera panning over severed heads, sallow faces, and concluding with a monstrous twist. Short, sweet, and technically sound, The Monster at Home fits nicely into the current canon of short-form horror.
If you're attending this year's Panic Fest, which shorts were your favorite? Let us know over on Twitter!