Edgar Wright's Hot Fuzz is the second entry in the Cornetto Trilogy with Shaun of the Dead and The World's End. And today, star Simon Pegg not only says he would love to reprise his role as Nicholas Angel in Hot Fuzz 2, but that a spin-off has also been discussed involving the Andys.
Pegg tells MovieWeb: "It's the one film out of those three movies that lends itself to a sequel, in that, those kinds of buddy-cop action movies often were sequelized… The hypothetical sequel would be Danny and Angel in the big city… We also had an idea for a spin-off with the Andys, with Paddy [Considine] and Rafe [Spall]… I'd love to play Nicholas Angel again, that was fun. I'm probably too old now."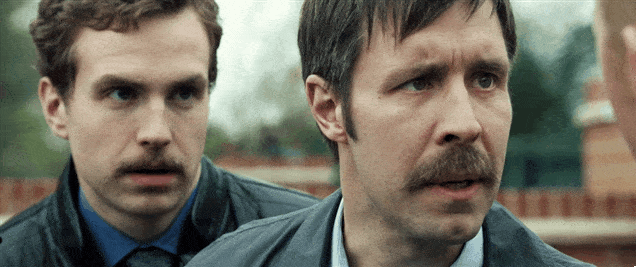 How bad would YOU like to see Simon Pegg in Hot Fuzz 2 or an Andys-centric spin-off? Let us know in the comments below or on Facebook, Twitter, or Instagram!
The original movie centers on Nicholas Angel (Simon Pegg), a top London cop who is so good at his job that he makes his fellow officers look bad is "promoted" to serve in the sleepy village of Sandford. As he does his best to adjust to the calm of his new environment, his oafish new partner (Nick Frost) sustains himself on fantasies of his favorite action films and police shows. Then a series of horrific "accidents" lead him to suspect that Sanford has fallen prey to sinister foul play.
Rated R for violent content including some graphic images, and language, the film sports a 91% over on Rotten Tomatoes with a Critics Consensus that reads: The brilliant minds behind Shaun of the Dead successfully take a shot at the buddy cop genre with Hot Fuzz. The result is a bitingly satiric and hugely entertaining parody.